(Prayer offered over the Public Address system for La Salle Academy on Thursday, 6 February 2014)
Let us remember we are in the holy presence of a loving God.
How did you spend your snow day?
Yesterday it struck me how different snow days are in general from those of my childhood.
When I was student, snow days were slightly different. There was no phone call, no list online, and certainly no one ever received a text alert while daydreaming in class (not that ANY of you have ever done that). No, back in the 90s, when a snowstorm blew in overnight, you were required to get up very early, sit in front of the news and wait with bated breath for your school to be listed alongside the lucky names running across the bottom ticker. Or you waited, hovering over your bowl of Cheerios for the morning radio DJ to enthusiastically pronounce, "No School La Salle Academy!"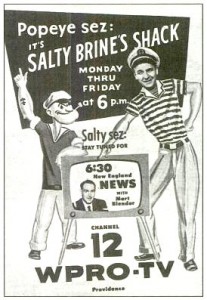 You would dance around your kitchen with glee, but them your mood was tempered by one realization: shoveling.
You shoveled your driveway. You cleaned the cars. You shoveled your neighbors, your grandparents, your aunts, your uncles. And while this task consumed a fair portion of your "day off" there was still something joyful about the work. Maybe that joy came from the moments between raising scoop after scoop, when you would pause to collect snow in your awkward sized, miss-matched gloves, and chuck it at your father or brother. Or the instances you might fall into an untouched patch of that pure sparkling and make snow angels alongside your aunt. Maybe it was when you talked to the man two houses down and found out he was a Veteran who wanted nothing more than to have someone to talk to. Or when you knocked on the door of the elderly woman who never ventured outside. You watched her peer out the window, but not come to the door, so you began to walk away thinking you'd escaped a whole house of shoveling. But then dad made you do it anyway – and you saw the woman smile through the window pane.
Snow days are different now – you get the call, or text the night before.  You might sleep in a little longer. Equipment for snow removal has greatly advanced, and it seems people don't have to spend as much time hoisting shovels as they used to. But despite all these changes, there is one constant – snow days inhibit our ability to travel beyond our immediate community. And this is where the meaning of a snow day extends just beyond, "No School La Salle Academy."
There are two kinds of snow days – literal and figurative – and they hold this in common – they force us to slow down, to clear paths for and with our neighbors and families. Snow days keep us close to home and often close to the people we care about most. Snow days are the unexpected breaks we get – neither the big vacations, nor big events of relief in our life. Usually they even bring more work, power outages, blocked roads – but they always bring a change in pace and perspective.
Let us pray,
Heavenly Father, thank you for snow days. Help us to take every future snow day we have and shovel out our neighbors, even if they don't request it. We thank you for the opportunities to rediscover our communities. Though they may seem like unexpected work or cold obstacles, thank you for the simple moments to show we care.
At our final judgment, when we are asked, "What did you do with your snow days?" help our answer be "I shoveled."
Saint John Baptist de La Salle…Pray for us
Live Jesus in our hearts…forever
Emily Smith–English Teacher