(Prayer offered on the Public Address system for the La Salle Academy educational community on the morning of 30 April)
Let us remember that we are in the presence of a loving God.
O-KI-NI-SOO-KA-WA
"Come and see."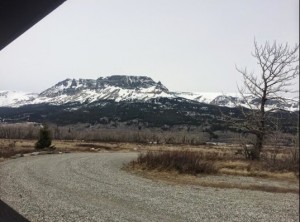 Over April vacation, twelve students and two chaperones did just that by spending a week at the De La Salle Blackfeet School in Browning, Montana. "Come and See" was the motto of the mission we participated in. After spending 6 hours on a plane and another 4 on a bus, we certainly were physically present in Browning. It was the second part of the saying, however, which resonated greatly in our group.
"To see." What we saw on the Blackfeet Reservation was not easy to relate to or even easy to comprehend. Poverty and destitution is rampant and common among the Blackfeet people with their homes resembling mere shacks, their economy in shambles, and their culture decimated.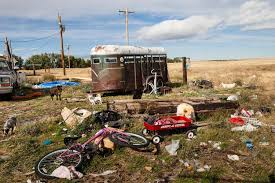 Alcoholism and drug abuse is prevalent for an alarming portion of the population at all ages, even as early as 4th grade, the youngest children that we were so blessed to work with. Despite these difficult challenges and terrible situations, the kids of the De La Salle Blackfeet School go about their business with an unparalleled sense of grit and determination.
Many of us at La Salle Academy do not face the challenges of home life that these children face when we return to our own homes.
We are gifted with a safe haven and a loving environment, rather than a chaotic, unstable one. Many of us take for granted the incredible sacrifices made by our parents who provide for us and enable us to attend this amazing establishment where education is so highly encouraged.
This begs the question: Do we "come and see" the tangible realities of poverty in our daily lives?
Do we strive to be constantly aware of the struggles of the less fortunate?
Do we take this awareness and transform it into action to help our brothers and sisters in Christ?
Or do we push aside the needs of others in favor of our own selfish desires?
Do we resist participating in service opportunities provided at LaSalle and other local organizations deeming them not worthy of our time?
Do we acknowledge our gifts, and give thanks for the opportunities we are given in our school, family, and community…   Or do we take them for granted despite how much others yearn for such blessings?
Let us pray:
Dear God, Grant us the courage to acknowledge the reality of poverty among us,   and in other parts of the world such as Browning, Montana. Grant us the mindfulness to be compassionate to the needs of those who are struggling, striving to realize we are all united in Christ. Lastly, grant us the strength to act on this compassion and serve those less fortunate in our daily thoughts, prayers, and actions.
St. John Baptist de La Salle…Pray for us!
Live Jesus in our Hearts…Forever!
Students: Brendan Nigro, Laura Antonelli, Kate Bjerregaard, Arianna Conte, Ryan St. Pierre, Monique Forte, Dominic Bolton, Sophie Cram, Caroline Belcher, Samantha Camardo, Sarah Campbell, Brendan Capuano
Chaperones: 
Ashley Anderson (Mathematics) and 
Mike McVey (Sophomore Dean)