(Speech delivered at the end of Mass celebrated by Bishop Thomas Tobin for the Class of 2014 of La Salle Academy on Monday, 19 May 2914)
Your Excellency, Bishop Tobin, my name is Samuel James, and on behalf of Brother Thomas Gerrow, our President, Mr. Kavanaugh, our Principal, Mrs. Richard, our class dean, Fr. Najim, our chaplain, and the entire La Salle Academy Graduating Class of 2014, I would like to offer a warm and sincere welcome to you.  
We are truly honored that you have come to celebrate Mass for us today as we prepare to graduate from La Salle Academy, and we are grateful for the example that you have set for us to live our lives always with faith in Jesus Christ who is our anchor.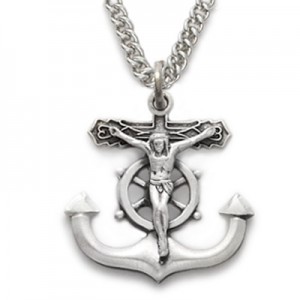 The time for us to leave La Salle Academy is quickly approaching, so it is important for us to look back and reflect upon how our Catholic and Lasallian Education has changed us.   Throughout our years at La Salle, we started and ended each day by saying , "St. John Baptiste de La Salle pray for us.  Live Jesus in our hearts forever".  As freshmen, we recited the words, but today, as seniors, we live them because they are the essence of our time together.  At the core of our existence is our belief that Jesus has been with us, every hour of every day of every week of every year.  In our classrooms, on the fields and always in our hearts.
As we, the Graduating Class of 2014, anchored ourselves to the truth that Jesus Christ does live in our hearts, we shared our talents, our gifts, our intellects and our hearts with each other and the world around us.  There is no denying that our time together as faithful Lasallians was time well spent because it has changed us forever.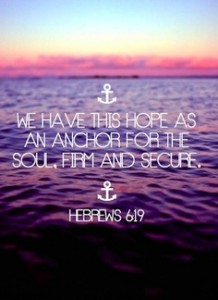 Bishop Tobin, thank you for your support and prayers throughout our years at La Salle. We ask that you continue to pray that we will have the courage and willingness to forever change our world for the good, and we pledge our continued prayers for you as you lead the Church in the Diocese of Providence.
As a token of our gratitude for your presence with us today, Alicia DeCastro, our class president, will now present a gift to you from our class.
Samuel James (Class of 2014)