(Prayer offered on the Public Address system for the La Salle Academy educational community on Thursday morning, 22 May 2014)
Let us remember we are in God's presence…
You don't fully understand the term unity, until you have spent four years at La Salle. The memories of cheering for our school at sports events, and sharing the emotions that those events offered, define unity. From the most timid to the most confident, every student's voice was gone the next day because of how loud we chanted. The memories we have shared over the last four years will remain with us for a lifetime, continuing to shape us into the triumphant individuals we are meant to be.
A well-known quote comes to mind when I think about graduation and ending my time here at La Salle: "Don't cry because it's over, smile because it happened." That quote by Dr. Seuss should encourage us to take our feelings of sadness and convert those feelings into the motivation that will enable us to begin college, doing the things that are known as "impossible" or not frequently done. It has been said that the great change the course of history. Although we will all travel different paths and start new beginnings, wherever we end up, we will still carry with us the ability to make a change and shock the world.
May the mirrors we appear in…cast the reflection of who we have become, not of who we were.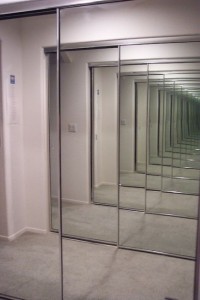 Our chapter of high-school has ended, but our college years have yet to begin. And we owe it to ourselves to continue on the path to success. Lord… allow the class of 2014 to exit La Salle, remembering the morals and ethics we have practiced. AMEN.
(Video by Edward Sirois–Chairperson of the Religion Department)
Saint John Baptist de La Salle…pray for us.
Live Jesus in our hearts…forever.
Derek Belliard (Class of 2014)