(Final Address by the Dean of the Class of 2014 to her Class on Tuesday, 3 June 2014, at the Senior Convocation)
Good morning, this is a moment I have been thinking about for a long time because it is the last time I will have the chance to talk to you as a class.
"Example makes a much greater impression than words."  This quote from Saint John Baptist de La Salle perfectly describes you, the Class of 2014.  As a class you have grown into a community.   Your community.  A Lasallian community, a family. To use the words of the senior video:
"bonds, unity, community"
Each of you, through your own gifts and talents, has successfully completed your journey at La Salle Academy.You have demonstrated the ability to be compassionate and generous.    The class has shown respect and kindness to all. You have taken care of each other and have touched the hearts and minds of all of us.
The Class of 2014 has shared many great moments.  You have succeeded academically, athletically, and artistically.  Your accomplishments will never be forgotten but, more importantly, it is the way that you achieved these successes that will be your legacy.
The Class has earned the respect of the school community.  Your enthusiasm, diligence, and integrity have made a significant impression on the school.  It has also set the bar very high for all the classes that will follow you.
As your Dean, I am proud of each of you.  I know you will continue to grow academically and spiritually.  Take the lessons learned here at La Salle and carry them with you as you continue your journey.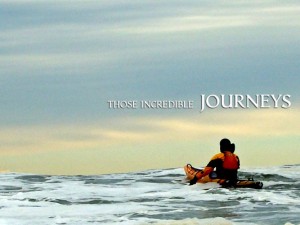 I look forward to seeing where your path leads you.  I am confident you will be agents of change both locally and globally. It's been an honor to be your Dean.
My prayer for you is that your life becomes all that you want it to.  I hope that your dreams come true and that you know we love you.  Never forget the place you left, the lessons you learned and the people who supported you along the way.  Please remember to give generously, to forgive others, and to handle yourself with God's grace.  I hope you find love and happiness.  Know you will always have a home at La Salle Academy.
In the words of Mark Twain:
Twenty years from now, you will be more disappointed by the things that you didn't do, than by the ones you did. So throw off the bowlines.  Sail away from the safe harbor.  Catch the trade winds in your sails..  Explore.  Dream. Discover.
Thank you.
Cynthia Richard (Dean of the Class of 2014)