(Prayer offered over the Public Address system for the entire La Salle Academy educational community on Thursday morning, 11 December 2014)
Let us remember that we are in the holy presence of God
 Good morning, La Salle.
In schools across the country, just like here at La Salle, both teachers and students are looking forward to Christmas and other Holidays that bring along a 2 week vacation. This will bring much-needed rest and distance from the classroom for all of us. But, there is a little over a week to go, and a great deal to do and think about in preparation for an organized and effective start to the New Year.
Returning in January from more than a week away from school can pose quite a challenge; after all, time away is time away. Before students head out, I try to engage in one-on-one conversations. Like a department store Santa, I'll try to uncover what they would like to get out of the second half of the year, either related to content knowledge and/or creative productivity. I am sure to check my "list" more than twice, reviewing and re-evaluating interests and learning styles, and noting who has been naughty and who has been nice.
For students who are organized, productive, enthusiastic, and respectful, the goals set for the second semester will be clear and understood. After writing down three goals and three ways to meet them, they are ready for the increased challenge. Other students need a bit more direction, and so discussions will focus on opportunities and strategies for improvement. One thing is certain, while expectations and offerings come wrapped in ribbons and bows, and gifts aren't really gifts until they are given.
The cycle of giving and receiving goes beyond the holiday season. Feedback and evaluation follows new assignments, and with hope, makes a difference in the next piece of work completed. Once illuminated, the lights ignited shine brilliantly, and when the visions of sugarplums fade, real dreams can begin.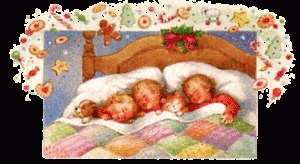 As we all settle down for a long winter's nap, let's take the time to thank God for all that we have in our lives.
Let us pray
Lord, we thank you for the true gifts of the season. Our families, our friends, our lives, our passions and talents. Send us the guidance we need to keep those relationships strong and the desire to seek out the best opportunities we have as individuals.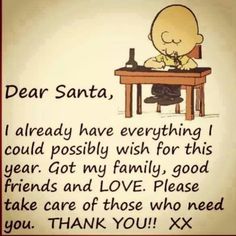 St. John Baptist de La Salle…Pray for Us.
Live Jesus in our hearts…Forever.
Jeff Danielian–Science Teacher and Director of La Salle Scholars Program