(Prayer offered on the Public Address system for the entire La Salle Academy educational community on Monday morning, 18 May 2015)
Let us remember that we are in the holy presence of God.
This weekend I went to Martha's Vineyard, so I had to take the ferry. I sat in the back of the boat on the top deck. As I traveled back to Woods Hole after the weekend was over, I watched the island slip away, only able to see what was behind me. I began to think. You see thinking is a product of ends. As things come to a close you begin to reflect on the experience that you had. And so I thought about my six years of classes at La Salle which would be coming to a close in a short three days. As I sat on that ferry, I saw only what was behind me, as we all do. We can only see our past. Although we might know where we are going, we don't know how we are going to get there. I know, as all Seniors do, where I am going, at least next year, but that doesn't remotely mean I know what lies between now and then.
With this uncertainty in my mind I thought about my six years. I thought about the prayers we have heard this past week and what each individual prayed about. I realized that everyone talked about how La Salle had changed them. Be it six, or four or however many years you have been here, La Salle probably has had an impact on you. It is inevitable. For me La Salle changed my priorities. Freshman year and before I was only concerned with the right answer, to everything, and I mean everything. It was annoying. But La Salle showed me something more important.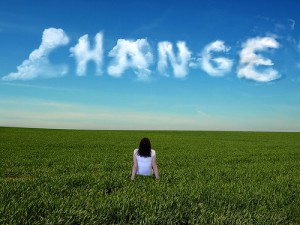 La Salle values faith, service, and the development of meaningful relationships, higher than anything else. Of these it is the relationships that have shaped me to be the person I am today. And as I look back, I see my friends, teachers, and the experiences I have had as a result of these relationships. These have built the foundation which has allowed me to excel. Be it soccer, track, SADD, Pro-life, sitting in Campus Ministry during frees, various classes, or even homework in homeroom, I remember the people I was with more than what we were doing. That is it. That is what defined my years at La Salle. People and faces: Bella, Jon, Jon, Evan, Tara, Laura, Mia, Abby, Chris, Brendan, Nick, Aaron, Mel, Caroline, Mary, Molly, and so many more. You all have friends just like mine, the people you see every day who have shaped your time at La Salle. They are essential and deserve to be thanked.
Let us pray:
As you travel to your new destination, your past may become smaller.
We may not know what lies ahead but take comfort in the people you have met.
They are your past, and you can make them part of your future.
God, help us to move on to our future while always keeping in view our past.
Help us to bring along the people whom we want to stay in our lives,
For it is through their help that we have made it this far.
We pray that we use our talents to succeed just as we have done here ,
And that we, the class of 2015 finish these last three days strong. AMEN.
St. John Baptist de La Salle…….pray for us.
Live Jesus in our hearts…….forever.
Olivia Sao Bento–Class of 2015