Prayer When You Have Nothing Left to Give
Lord, I have nothing left to give.
I'm exhausted and worn out.
Yet so many still ask for more.
Grant me that last ounce of strength
that sustained you on the cross
and allowed you to give
one last word of forgiveness,
that I may be gentle
with others and with myself.
And when that too is spent,
help me stay present even in my emptiness,
and let my presence be
the first and last gift
I have to give.
Amen.
—Diana Macalintal, The Work of Your Hands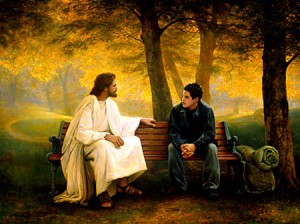 A suggestion from Father Michael Najim–Academy Chaplain