(Prayer offered on the Public Address system for the entire La Salle Academy educational community on Tuesday morning, 19 May 2015)
Let us remember that we are in the holy presence of God…
For me, La Salle has always been a family affair. I'll be the seventh cousin in a row (and the last) to graduate from here. I remember when my brother Casey decided to come to the Academy, instead of our father's alma mater "Bishop Hendricken." At the time I was in the sixth grade and my father had me bleeding green & gold and singing Hendricken fight songs from the 1970's. On Casey's first day I questioned him as to why he ever wanted to go to "that school that takes bubble baths." He told me that it was because when he was there, it felt like home. I kept taunting him like this for weeks. But, after a few times of picking him up from football practice with my mother, I too fell in love with La Salle.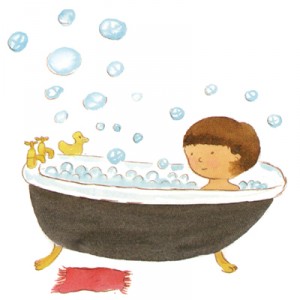 My first weeks of freshman year were a joy thanks to Casey. He was pretty well known, due in part to his curly ginger hair. So for those first weeks I was "Casey Mackisey's little brother Aaron." I loved it! For the first time I felt like I was a part of something bigger than just my family at home. I was a part of this Lasallian family of brothers and sisters.
Ever since then La Salle has been my second home, both physically and figuratively. It has shown me my purpose and direction in life. It has given me a place to shine, a place to be myself, and a place to fit in. La Salle has helped shape me into the person that I am today. Without La Salle, I would just be a number in another school system. I would just be an average test score. But, not at La Salle.
La Salle is a home, a place of comfort and happiness. A place that watches out for you. A place that takes you in as a small, awkward and naive freshman, and lets you out as a young adult ready to face the world. I will miss this building and the times I've had in it: performing on stage, delivering the news, all the laughs shared with my lunch table, that time we all sang on top of our lunch table, the mission trip to NOLA last year, and the opportunity to just be myself. My memories – and those that we all hold in our hearts – will live on forever inside us all.
Thank you La Salle – Thank you for being a home
Let us pray
'Dear Lord, grant us peace of mind that we may find inner peace in the home that is your heart."
Amen
Saint John Baptist de La Salle…Pray for us
Live Jesus in our Hearts… Forever
Aaron O'Brien Mackisey–Class of 2015