(Prayer offered on the Public Address system for the entire La Salle Academy educational community on Tuesday, 3 November 2015)
Let us remember we are in the presence of a loving God.
Please keep in your prayers members of my class, the class of 2016, who are going out on service tomorrow.
I spent each Wednesday this past quarter going to Smith Hill Day Care, just up the road on Danforth Street. When Ms. Naughton came into my class junior year, and explained the choices, I put down that I wanted to work with kids. I had no idea that this random selection would result in my going to a place that was so important to my family's history. My dad told me that while he was growing up, Smith Hill Day Care was the place that he and my 3 aunts spent all their time after school.
I had no idea that this was the case. Being a typical teenager, I don't spend as much time with my parents during the week as I want to. However, when I came home and told my parents where I'd been placed for service, this sparked a conversation over dinner that led to back and forth sharing of our experiences at the day care. I learned things that I never knew about my dad, and I probably never would have found out if it weren't for this program. His fond memories of Smith Hill made me appreciate it even more; I got even more out of my service than I thought possible.
I also learned a lot about myself over this quarter. I like working with kids, but I never realized how good I could be at it. For example, going in and getting greeted at the door with open arms was something I will never forget. The way these kids welcomed me, and never left my side, whether it was reading books, or playing with blocks, but most importantly how they showed me how to build friendship; I am so grateful. I never thought this experience would impact me as much as it did. I expected to just do my time and get out. Seeing the kids the last two weeks of service and knowing I had to say good bye to them was really hard.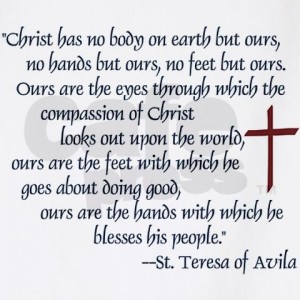 Let us pray:
Loving God, bless and guide my classmates entering service. Help them to be your hands and your heart on Earth. Bless all the children and adults that will receive the class of 2016's love this quarter and this year.
St. John Baptist de La Salle, Pray for us!
Live Jesus in our hearts, Forever!
Michael (Mac) McCann–Class of 2016