(Prayer offered over the Public Address system for the entire La Salle Academy educational community on Wednesday morning, 18 May 2016)
Let us remember that we are in the holy presence of a loving God.
When you are about to start high school people will tell you a lot of things. For the most part it will concern how much fun you will have, what decisions to make, what type of friends you should have, and how much work it will be. What they don't tell you about high school is that your biggest accomplishments won't be the things that you list on your resume senior year. Rather, they are the little daily things that no one else sees but mean the world to you: The things that make you know that high school has meant something more than just the grades on your report card or the number of activities you do; finding passion and love and knowing that all of this means something in the grand scheme of things.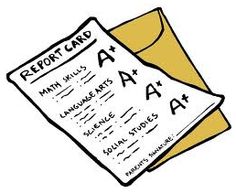 When I entered La Salle my freshmen year, my life had seemingly no direction. I was without any real friends and unsure of what purpose my life could possibly hold. But, here I am, 4 years later, wanting to be a teacher and poet. Here I am excited to graduate, head off to college, and accept whatever the future may bring. Four years later I have discovered infinite passion and fallen in love with these people that I have met on my path to discovering happiness and purpose in this crazy world. Among some of my biggest accomplishments have been creating slam poems that I am proud of, finding a solid group of friends, and growing in my strong beliefs and morality. Choosing to go to La Salle has been one of the best choices in my life and has not only given me a number of opportunities and the priceless gift of friendship but has also restored my hope.
So, I wanted to take the moment to express the sincerest of gratitude for those here: To all of my teachers who have guided me, Mr. Tanski, Mr. Colahan, Deacon Albanese, Ms. Frega and Mr. Kav, just to name a few; for the ability to share my passion in Voices Ink; for the friends and all of the beautiful memories we have shared; for the moments of laughter and the moments of tears and all things in between. I know that due to all of this I stand here a stronger and better person than when I began.
You see, high isn't all about where you rank in your class or how many things you have on your resume or how many AP classes you take. It is all about these people and these memories that you will carry with you once it is over. Experiencing the best of times and the worst of times and coming out of both with the person you are figured out just a little bit more. High school is a time to find your passion and what drives you, to become a better person and grow your mind in order to have a more clear view of the world. Whether you discover a love of art or sports, want to be a teacher or a CEO, find a profound love of Catholicism or some other spiritual belief, while high school seems to be polluted with confusion it is also seeping with direction at the end. And while it may not always be an easy path and you might not always know where you fit in, it is truly worth it.
For a large part of our lives 2016 has just been a number—some distant land in the future. But here we are. Different people than the first time that we heard that number. So congratulations, to the kindergarten class of 2004, to the elementary school class of 2009, middle school class of 2012, La Salle Academy class of 2016, college class of 2020, and life class of many years to come!  We've made it to a new milestone, and I wish you the best of luck and cannot wait to see the many more things you will have accomplished with each passing year. So, seniors, whatever your biggest accomplishment might be, just know I am proud of you and glad to have traveled this wild road with you. And to the underclassmen: remember to make the most of the time you have left and make time to do the things that are most important to you.
In the words of Dr. Seuss, "You're off to great places! Today is your day! Your mountain is waiting, so get on your way!"
Let us pray…
God, we thank you for the experiences that the class of 2016 has had here at La Salle and for all of their great accomplishments. We ask that you guide and bless each and every one of us as we head off to do even greater things.  Amen.
Saint John Baptist de La Salle… Pray for us.
Live Jesus in our hearts… Forever.
Samantha Kennedy–Class of 2016