(Prayer offered on the Public Address system for the entire La Salle Academy educational community on Monday, 29 January 2018–Catholic Schools Week)
Let us remember we are in the holy presence of God.
I've been asked to pray this morning to start off Catholic Schools Week.
I started at La Salle, not because I wanted to, but because my parents forced me to.  I was at public school and didn't want to leave my friends and thought I would get an education in Woonsocket that would be fine.  I was determined to get one year under my belt at La Salle and head back where I thought I belonged.  Needless to say, by the end of my freshman year I knew my parents were right and where I needed to be was at La Salle.  I often tell people to this day, that the best decision my parents ever made for me was to  send me to La Salle.
At the Academy I was surrounded by people who had a desire to learn and set goals for themselves, as well as adults who fostered that within us.  Some of teachers that I had at La Salle were the reasons why I went into education myself.  I had teachers who believed in me, helped me to see my own potential and made my high school experience enjoyable.  I walked away knowing that I wanted to make other kids feel like they were special and important and had something to offer to the world, just as my teachers had done for me.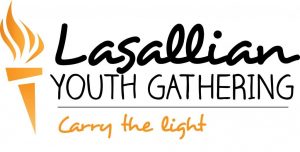 La Salle not only was about providing me with an education that prepared me for college and the real world, it was also about building my faith.  It is not uncommon for many teenagers to turn away from their faith, question it or live more selfishly.  Having a place where spirituality  is around you throughout these years helps to center you and remind you of what is important and especially to think of others.  I had the opportunity to give back to my community and help others in need whether it was my homeroom adopting families in need at the holidays or being a part of Lasallian Youth.  The Lasallian Youth summer assembly allowed me to meet other Lasallians from across the country, to come together with the same mission, to help and educate others in need.  This is something that I am able to carry out throughout my life: to stop and say a prayer and know that I am not alone when times are difficult, or to take time to help others on larger scales and just in small ways, such as holding a door open for someone.   I have tried to raise my children with  the Lasallian beliefs, to be thankful for all that we have, to think of others, and to be humble and kind, and proud of who you are.
When you entered La Salle you were probably told that you are now part of the Lasallian community and family.  It wasn't until after I graduated La Salle that I truly understood what this really means.  When meeting other alumni, there is always a connection, a quiet understanding that we are part of something special because of La Salle.  There is a feeling of pride in saying that you are a Lasallian.
I can proudly say that I am not only an alumna, but also a parent of a La Salle student.  Knowing all of what La Salle has to offer, I couldn't pass up the opportunity for my child to attend.  There are boundless opportunities that are presented here and I know that being at the Academy allows him to become more than he even knows he is capable of.   Please know that each and every one of you will graduate from La Salle a better version of yourselves.  I didn't realize this until I was older, but hindsight is an amazing thing.
Let us pray:
Lord, please help all of the students at La Salle along their journey.  May they appreciate the opportunities that are given to them and provide thanks to those who allow them to attend La Salle.  May they know that they are never alone and that there is community of Lasallians who will always look out for them.  Assist them to carry over what they have learned as Lasallians beyond the school walls and into the rest of their lives to better than own lives and those around them.  Thank you for having teachers and administrators who take the time to care about the future of their students and are there for them educationally and spiritually.
Saint John Baptist de La Salle…..pray for us.
Live Jesus in our hearts……forever.
Emily Dursin Turgeon–Alumna (1997) and Parent (2020)