(Prayer offered on the Public Address system for the entire La Salle Academy educational community on Thursday morning, 31 May 2018)
Let us remember that we are in the holy presence of God.
The end is near! No–this isn't a warning about the Apocalypse or the 2nd Coming of Jesus. Rather, a reminder that tomorrow is the last day of classes–in case you weren't aware!
How did this school year turn out for you? Take a moment to reflect back on the most important lessons you learned–both in the classroom and outside of class. On the playing field, or in the school clubs and organizations you participated in this year…
Now let me ask you this–what will do you do this summer? My favorite summer activities are biking and reading (but never at the same time). Whether you're at the beach or traveling, take time to pay attention to God's creation, all around us– PAY ATTENTION– to both nature and humanity. It's one of the ways we can experience God's revelation–God's goodness. While you're reading a good mystery this summer (check out the list Mr. Pare and Mr. White put together), appreciate the gifts of intelligence and imagination that the Spirit of God has given to you.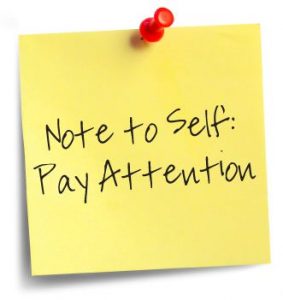 My prayer for you is that you will treat this time like a summer sabbath–a time for rest, reflection and re-creation–so that you might return next September refreshed and renewed. And even during the 12 weeks of summer, in our time away from La Salle Academy, may we continue to remember that- "we are always in God's holy presence."
Let us pray:
Dear Father in heaven, thank you for creating us. Continue to lead us on the right paths this summer, in your Divine Providence.
Jesus, Son of God–You gave up your life for us on the cross. May we make sacrifices for others whom we meet during these summer months, even if they are small sacrifices or acts of random kindness.
Holy Spirit–protect us during our travels this summer, so that we may return "safe and sound" in 3 months.
St. John Baptist de La Salle…PRAY FOR US.
Live Jesus in our hearts!  FOREVER!
David Martinez–Religion Teacher