(Prayer offered on the Public Address system for the entire La Salle Academy educational community on Thursday, 27 September 2018)
Good Morning La Salle and De La Salle!
Let us remember we are in the holy presence of a loving God…
100 degrees F, 80% humidity, long pants, complete exhaustion, baby in my arms, in Kingston, Jamaica… I turn to my left and they they were. Three LSA students. Shocked at their presence, I quickly go over and learn they are on a mission trip with a RI parish. My heart was beating with joy I could not explain. A piece of home was standing next to me 1,700 miles away.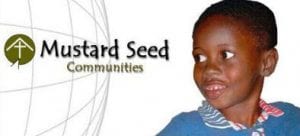 Mustard Seed Communities, Kingston, Jamaica is where I live each summer. This is my home away from home. Never would I imagine to unexpectedly run in to Lasallians… LSA Providence students nonetheless!
I question myself… How small is this world really? I guess the saying "Lasallians are everywhere" proved to be true.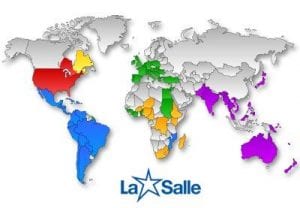 Here I was, standing with 3 young people who have given up a week of their summer to be fully present with children/adults with disabilities, kids with HIV/AIDS and teenage mothers. Leaving the comfort of their homes to serve in a new culture, with new people, in a developing world. God was truly present in each of these young Lasallians.
Let Us Pray…
In the words of De La Salle, "Let the way you live be that of the Gospel." Lord, remind us that wherever we go, we will find you. Instill in us the mission of De La Salle, that as we live out our lives as Lasallians, we may serve the least among us.
St. John Baptist de La Salle… Pray for Us.
Live Jesus in our Hearts… FOREVER.
Katie Haidemenos–Campus Minister