(Prayer offered on the Public Address system for the entire La Salle Academy educational community on Tuesday, 18 December 2018)
Good morning De La Salle and La Salle Academy.
Let us remember that we are in the presence of a loving God.
I grew up in the time of Claymation Christmas movies.  You know which ones, right? Rudolph the Red-Nosed Reindeer? Santa Claus is coming to town? Jack Frost?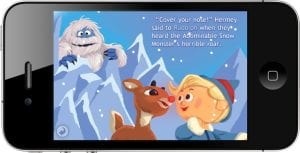 I also grew up in the time of Jim Henson's Muppets, of course you remember…… A Muppet Family Christmas?  The Bells of Fraggle Rock?    Okay…..I envision some of you shaking your heads in confusion, not having a clue to what I am referring to….. I also envision some of you generating a little smile of remembrance of your Holidays past.
Of all of these holiday movies, my most favorite is Emmet Otter's Jugband Christmas.   This 1977 classic follows Emmet and Ma on their journey leading up to Christmas Eve.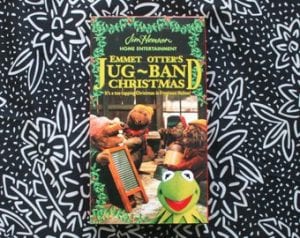 Simple pleasures such as the fresh ice slide that Pa built, the Christmas branch, and wonderful music are what sustains them most years.  But with Pa having passed away, they find themselves struggling to buy a special gift for one another with the limited money they have from washing laundry and landing odd jobs.  With a talent contest coming up at the Town Hall and the prospect of winning $50, Emmet and Ma secretly take separate risks sacrificing items of great important to the other person in an attempt to win the prize.
In an unfortunate turn of events, both Ma's singing and Emmet's Jugband fail to win the money.  Walking home later that night along the icy river, Ma and Emmet confess to each other about the great risks they took…… Forgiveness is granted all around and in celebration of love, Ma, Emmet and Emmet's Jugband friends decide to harmonize and sing their separate music together as one.   Doc Bullfrog, the owner of a riverside restaurant soon hears them, hires them, and with one of my favorite lines from the movie says….. "That's fine music, folks.  I thought you needed something a little extra (tonight) but it appears to me that what you needed was each other."
For me, Emmet Otter's Jugband Christmas is a wonderful display of love, loss, risk, tradition, remembrance, forgiveness and so much more.  I have watched this every Christmas season since I can remember, and what makes it even more special now, is getting to share this wonderful story with my children.
Let us pray.
Lord, during this Holiday season, grant us the warmth and comfort of family and friends.  Grant us the willingness to take risks for those we love and to seek and find forgiveness for when the outcome is not what we planned.  Remind us that within this hectic season of material gift-giving your simple yet wonderful gift of Grace is what matters most. Amen.
St. John Baptist de La Salle…Pray for us.
Live Jesus in our hearts…Forever.
Erica Napolitano–Math Teacher