(Prayer offered on the Public Address system for the entire La Salle Academy educational community on Tuesday morning, 8 January 2019–2nd Day of the "Hands Out for Haiti" Campaign)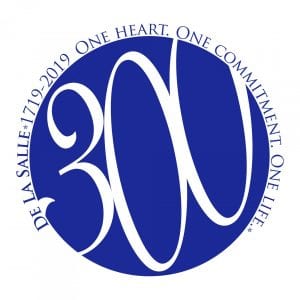 Let us remember that we are in the holy presence of God.
Good morning.
My name is Idylla Louis and I graduated from La Salle in 2015.  I am here to give you a look into what the island of Haiti is like and the beauty that some have the opportunity to experience.  Both my parents were born in Haiti.
When flying over the island preparing to land, you see the beautiful mountains and lush trees.  When you land, you are hit with warmth that can only be found on the wonderful island.  At the airport, you are greeted by smiles and the music of Haitian troubadours.  This prepares you for what's to come on the island if you allow yourself to be immersed into our culture and our people.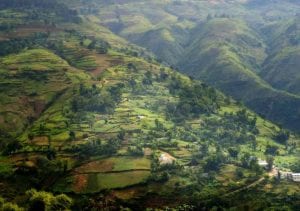 Although Haiti is an economically underdeveloped nation, Haiti's identity is much more than that.  We are a country with a rich history and a diverse group of people.  I am proud to call it my home.  If you have the opportunity and time, I encourage you to visit, to take the time to get to know its landscape and its people.
Let us pray:
God, thank you the beautiful country of Haiti, for its faithful and friendly people.  As a Lasallian family connected around the globe, we remember that the children who attend our Lasallian school in Haiti are our brothers and sisters.  This week, during Haiti Solidarity Week, we pray that we may give generously, knowing that education changes lives, provides hope, and gives people options out of poverty.
St. John Baptist de La Salle: Pray for us
Live Jesus in our Hearts: Forever!
Idylla Louis–Class of 2015