(Prayer offered on the Public Address system for the entire La Salle Academy educational community on Friday morning, 25 January 2019)
Let us remember we are in the holy presence of God,
The definition of team is "coming together to achieve a common goal." Every person in this school is on some sort of team. Your family is a team, your friends are a team, your school is a team, each academic class is a team, and so are sports teams.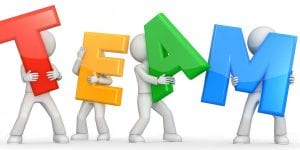 Let's start with family. Your family is special. These are bonds with people who love you unconditionally. Each member of your family is motivated by the common goal to help each other become more successful in all aspects of life. This is done by encouraging one another to try new things and search for better opportunities. Family is always there to support you in the good times and the bad and serve as a guide to help you through life. Family teaches you discipline and many of your core values as you grow up.  Family is the team that builds the foundation of who you are throughout your life.
Your friends are another team. Friends help us have fun in our lives and support us when we are in need, so we are never alone. Imagine going to school everyday without any friends. It would get pretty boring and you would feel extremely lonely. Add your friends into most activities and you will have a much more enjoyable time. Everyone has times where they need help or another perspective from a friend. Your friends are there to give you advice and support. Having a friend who has your back in a time of need and helping your friends in theirs is what makes a friendship a team.
Your class is also a team. Each homeroom is a team, the class of 2019 is a team, each class you take is a team. Peers aim to help get you a better grade, or to help with school work. If you miss a day of class, a classmate will usually help you out and send the notes so you do not fall behind. We learn lessons from our peers everyday such as leadership skills and how to work with others. At La Salle, we hear a lot about community and that's exactly what La Salle is, a team. It could be coming together to cheer on the Rams at a sporting event or watching a school play. It is a tight knit community filled with great people, who are all willing to help and make sacrifices for others, as a team.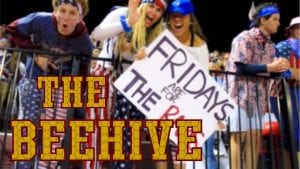 Finally, a sports team. This team has more of a concrete goal- to win. If that is a state championship, or qualifying for playoffs, there is usually some sort of goal of the team. But winning isn't the only thing that unites a team. There is a special bond and responsibility between you and your teammates. Working with them day in and day out is something that makes the team like family and friends at the same time. They push you to become better in the classroom and teach you to work hard on the field. The relationships we have with our teammates make victories sweeter and losses not so difficult.
All teams require certain sacrifices as well. You don't want to go to your grandparents house all the time, but it makes them happy, so you do. You don't always want to see that horror movie, but your friend does so you go with them. You might not want to go to practice after a long day, but it will help your team succeed, so you go and work hard. Sacrifices are not always easy, but we make them because we care about our teammates in all aspects of our lives.
Let us pray. God, help us find teams in our own lives. Allow us to give thanks to our friends, families and peers for all the sacrifices they make for us. Help us to make sacrifices that will better not only ourselves, but everyone we encounter.
Saint John Baptist de La Salle…pray for us.
Live Jesus in our hearts…forever.
Matthew Murphy–Class of 2019 and a member of the Boy's Hockey Team