Let us remember that we are in the Holy Present of God.
Growing up with two older sisters was not easy.  Almost everything was pink or purple, Barbie dolls, cabbage patch kids, and frilly clothing filled our home.  All I wanted was a brother.  Alas, my parents never acquiesced.
In college, there was this group of guys on my dorm room floor.  They had long hair, listened to the best music, and played a mean game of MarioKart.  They were the coolest people I had ever met.   Over the years, our freshman friendship grew into a lifelong brotherhood, the first set of brothers I was to find in my life.
16 years ago I arrived to La Salle Academy, fresh out of college and I met a new group of brothers.  These men were cool in a different way.  They dressed head to toe in black, very fashionable.  They were men of knowledge.  They were clever, funny, caring, and compassionate.  Michael, Fred, Robert, Girard, Paul, Kevin, Bill.   These were the Brothers of the Christian Schools, educators at La Salle Academy.  They helped me to become a better teacher and guided me to a life closer to God.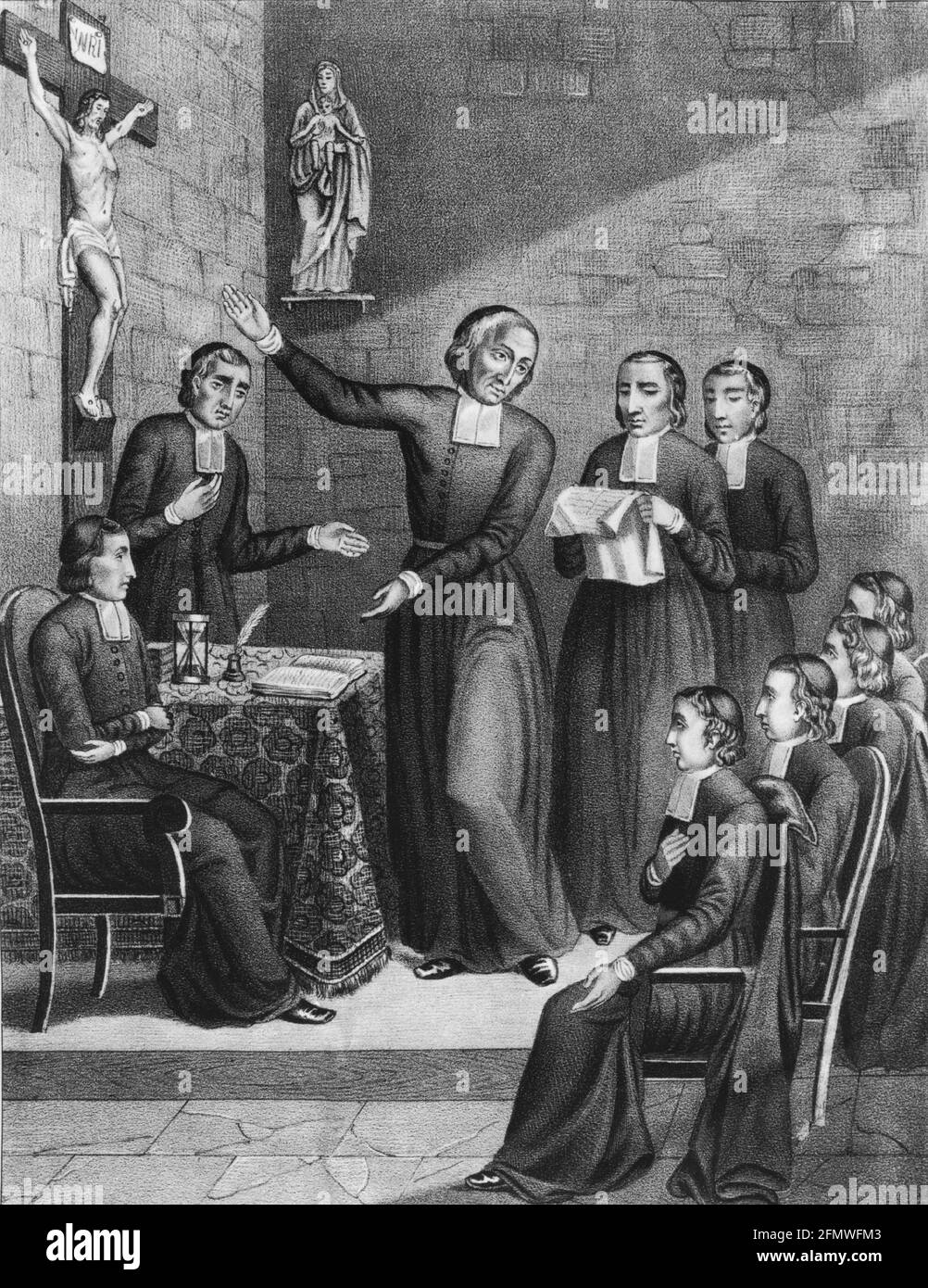 Over the years, that iconic group of men diminished here at the Academy.  For many years now, the only Christian Brother on Campus was our Brother President, Thomas Gerrow or Dennis Malloy.  Not even our De La Salle Seniors can remember a time when the men in black roamed our hallways or stood at the head of our classrooms.  And so we are especially delighted this year to welcome two new brothers to our La Salle Community, Brother JD and Brother Steven. 
Their presence is perhaps more special than you know.  To be in the presence of a Christian Brother is something motivational and inspirational.  When I see a Christian Brother it helps me put my life into perspective.  A brother is a reminder of Faith, a closeness and trust in God that enlivens the soul.  A brother is a reminder of service, to be selfless and humble, to show compassion for the poor and marginalized, to make a sacrifice of self to better the lives of others.  A brother is a reminder of community, of a shared mission, and a responsibility to care for one another as children of God.  These are characteristics that we should all aspire to have and to have in abundance and we look to the Christian Brothers as models of that charism.  Their mere presence should act as a constant and gentle nudge to all of us to be the best version of ourselves each day academically, socially, and spiritually.
 So be sure to welcome Brother JD and Brother Steven.  Give them a reception that is worthy of our reputation as the Great La Salle here in Providence.  Even a simple and friendly greeting of  "hello Brother" or "Good afternoon Brother" shows them a respect that they have earned, but also provides you an opportunity to reflect on how you too can be a person of Faith, Service, and Community.   Form relationships with them and any Brother you meet along the way, they will enrich your lives.  They're easy to find, they are the men in black who are back in the hallways of La Salle Academy.
 Let us Pray:
Dear Lord, We thank you for the gift of the Christian Brothers, the foundation of our school and all Lasallian schools.  Help us to emulate their passion for vocation, their care for the poor and marginalized and their commitment to education and social justice around the world.  All the blessings we enjoy here in our schools is a result of their sacrifice and dedication. 
Brian Ciccone, Teacher/Admissions/All things Visible
September 14, 2021