Let us Remember that we are in the Holy Presence of God.
We're all here because we finally made it. We made it to the end of high school with all its ups and downs. Like D-Gommes coming to the Spring Fest. Like technically winning "clash" our sophomore year even though seniors are supposed to win every year. Like coming back and winning the championship at the last second. The sum of these experiences is:  "the Class of 22." 
It took me a while to find La Salle. When I was eight, I moved to Rhode Island, and my world was shaken. As a young child, I was daunted by the task of making new friends in what I thought was an uninhabitable environment. I moved through elementary and middle school with little to no change. I was in an environment that didn't push me to grow as an individual or become a better person. Then I made the choice to attend  La Salle Academy. On my first day I dreamt that my parents dropped me off in front of the school on the first day, and  I walked up the stairs grudgingly.
When I finally got to what I thought was the front door, it was locked. That was my first experience with La Salle Academy, those big doors staring back at me as I looked embarrassed and turned around to find another way in. Obviously, at some point I woke up and found my way into the school building and the community that existed within it. Between now and then a lot of doors have been opened for me because I chose La Salle. This change was scary but without it I wouldn't be where I am today.

Admittedly I haven't looked forward to every single day at La Salle, but I do know that every day has been a gift, and an opportunity to learn something new beyond what is taught in the classroom. As underclassmen we got to experience the compassion of the juniors and seniors who only wanted to lend a helping hand and offer us valuable lessons. As an athlete we learned what it meant to spend 6 days a week in the same place, putting hours of work in just to do the same thing over and over for 2 to 3 months straight, all in an attempt to be the best teammate. I also learned what it meant to be a co-captain of a team, to lead a group of people and show them what it meant to be a team player. Now we've become those same upperclassmen lending our own helping hand to underclassmen that needed it. Entering my senior year I learned about what it takes to form a community post covid. And I'm sure we all know, it takes a lot. The most valuable thing I learned at La Salle is that the only limits are the ones you choose to set on yourself, and that is something I have grown to really respect as our time at La Salle comes to a close.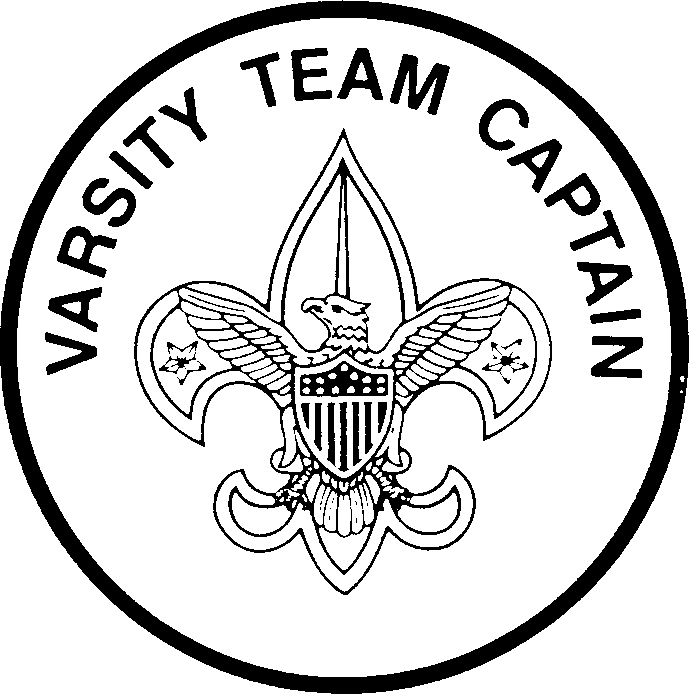 For one reason or another, we all chose La Salle. At this school, we got the chance to learn about other people, people who we would never have met without this place. We made memories that made us laugh and memories that made us cry. We made friends who might even be our best friends till the day we die. We had highs  that taught us what it meant to be happy and we had lows  that taught us important lessons. Simple things  like, how to manage our time better, "or" more difficult lessons like knowing who will support you and root for you in your darkest moments. The most basic thing we have learned is the true meaning of one of La Salle's many mottos: "Enter to learn, leave to serve". six words. 6 words that shape the very essence of La Salle Academy. We all learned here how to be a better student, a better friend, and a better person. We are now leaving to teach the same values to others. 
Someone once told me that a forest of Aspen trees is actually just one tree that shares its roots, reaching out and bettering the whole community by working together. These trees share their drive and passion in order to make the whole stronger. That is La Salle. We come together everyday for a common purpose. The purpose of bettering each other and working towards the common goal of "serving others" I think that is a beautiful thing, working to build up students who will, in their "own" way, return that same effort back to the world and to La Salle. We will become politicians, teachers, athletes, firefighters, scientists, doctors, and more. In all these ways we create a better environment for the people around us, coming together for the most important purpose, humankind.
At La Salle people come from all over the place, and at first that made me nervous, but the community that I created here has helped me become the person I am today. My dad, some of you may know, grew up in a rainbow tribe, which is essentially a family where the kids come from everywhere and are, for the most part, adopted. His family has always reminded me of this school.
La Salle is MY rainbow tribe – OUR rainbow tribe. I know that once we all leave La Salle we will go out and create our own communities, and at the end of the day all this change and unfamiliarity that people are afraid of, is ok. It can be scary, whether it's 1,500 students or 15,000 students or even 50,000 students, but each of us will go out and make new communities, new families, new rainbow tribes. We will go on to create new families all the while knowing that our La Salle family will always be there to support us. 
We come from every background, and every walk of life, and yet we've all finally made it to This week is "the " last week of Senior year. look (read slowly) out around the room, and around "you." After the 9th we will probably never all be together again, but that doesn't mean this needs to be a melancholy moment. It means that we need to "remember" this moment, this rush of emotions, this family we have created. Now it's time to go out and do for the world what La Salle did for us. It's time to create better communities and a better world. 
La Salle will always be our community. Our Aspen tree forest. Our rainbow tribe. Sitting around you are 350 people who will share in your victories and challenges for the rest of your lives, and all because we CHOSE La Salle. As a final lesson for our time in high school, the doors to the LaSallian community will always be open to us, even when the ones on Academy Ave are locked. Our generation was meant to change the world and now we finally have the tools, thank you La Salle and thank you class of 2022 you have made the last four years unforgettable. 
St. John Baptist de La Salle.  Pray for us.
Live Jesus in our Hearts.  Forever.
Morning Prayer & Reflection:  Robert Guterl  Class of 2022